Clowns Without Borders (CWB) is an international non-profit theater troupe with volunteers from around the world performing at refugee and disaster centers; helping bring a brief moment of happiness to children.


(Note: This is student spec work and is not in any way affiliated or associated with Clowns Without Borders)
Art Director - Dylan Tucson Copywriter - John Sokolowski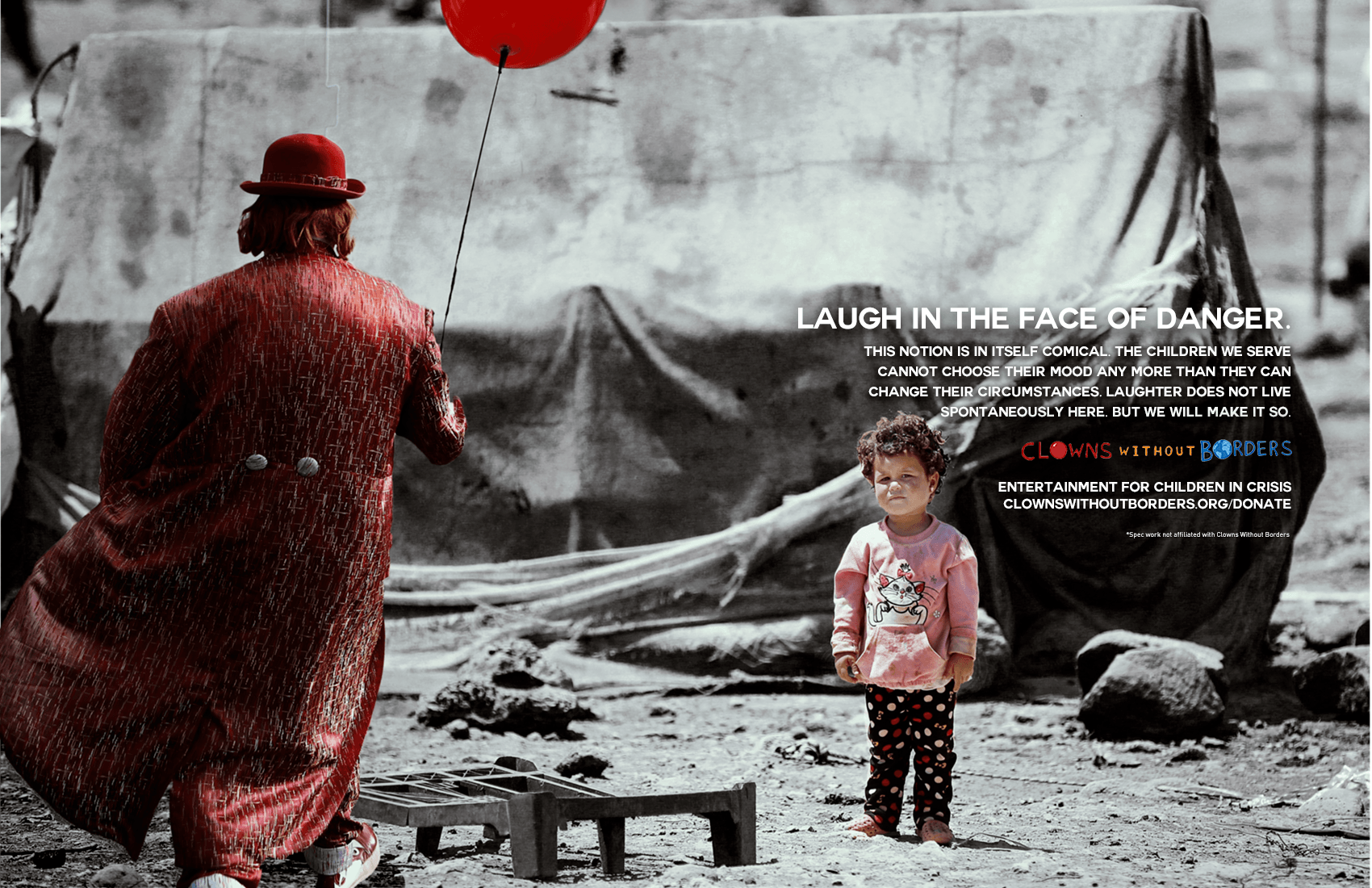 CWB has little-known exposure outside of a few news clips this print campaign seeks to bring more attention to their mission and donations.
Radio ads that try to blur the lines between a child's laughter in the developed world, and a child in a crisis situation: all children experience this joy the same way.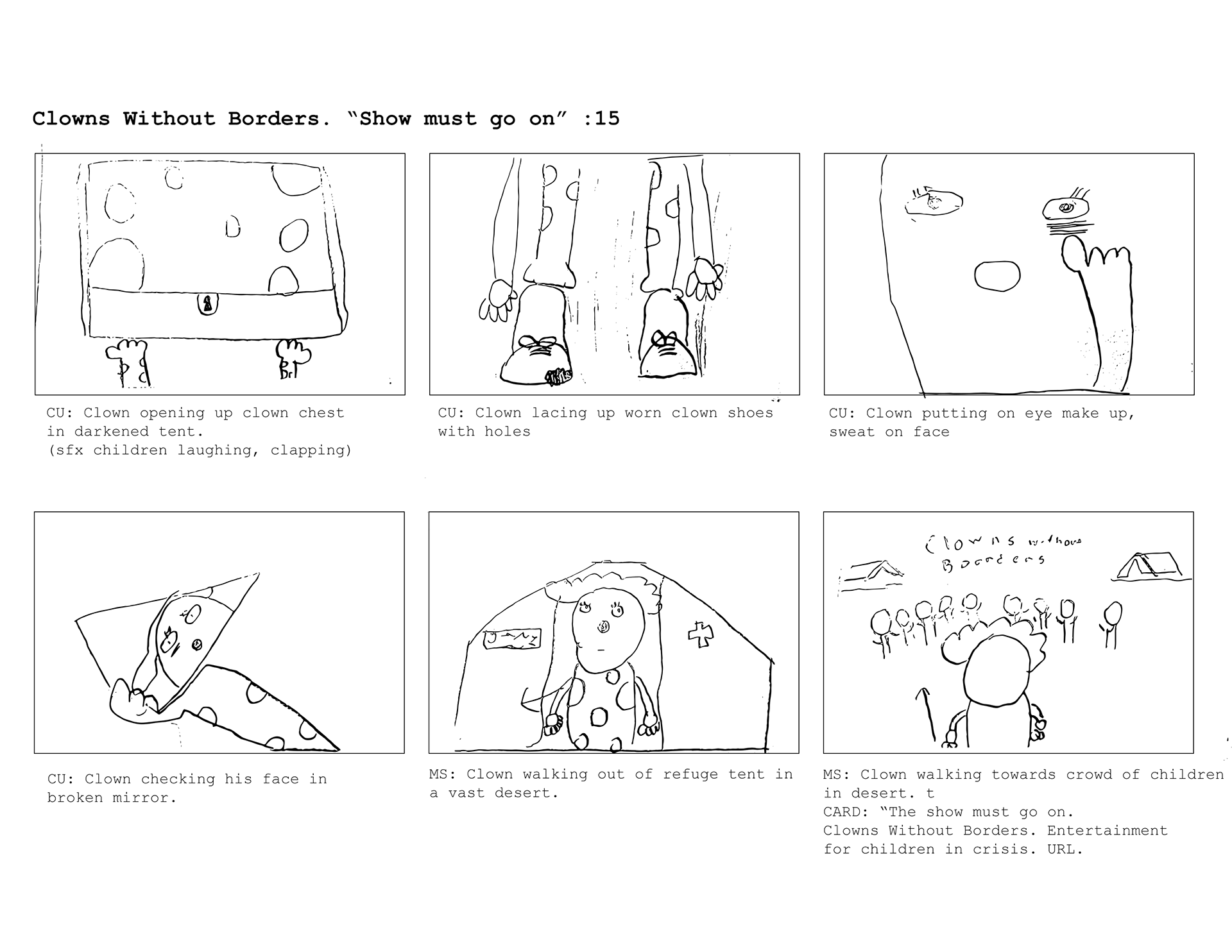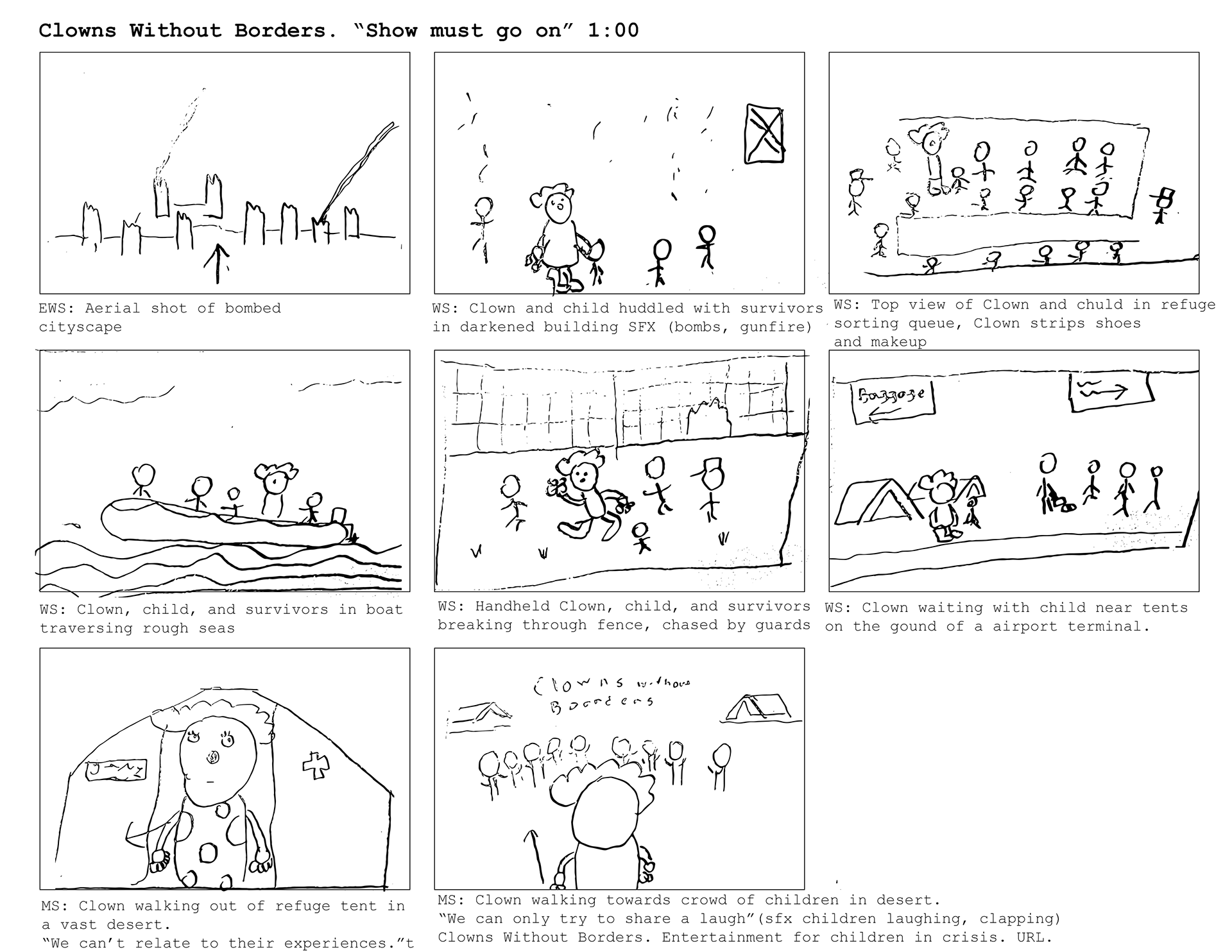 These commercial spots focus on the dedication of CWB's volunteers; showing them being placed in a refugee's"shoes" showing the great lengths they would go to bring joy.